My new textbook titled Bootstrapping is now available for pre-orders. What started out as a single chapter in our book Entrepreneurial Financial Management (second edition of this textbook is due out this spring), grew into a full book that is part of the new entrepreneurship series from Pearson/Prentice-Hall.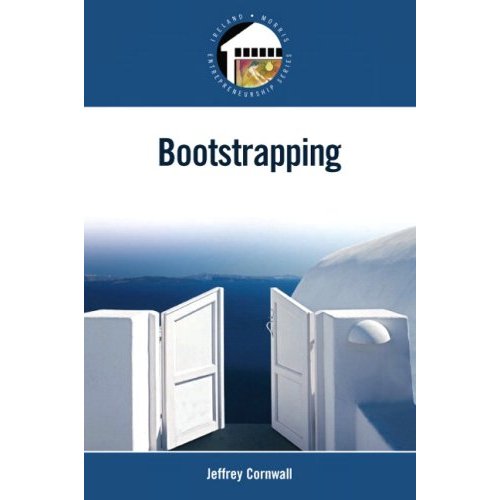 The contents:
PART I THE ART OF BOOTSTRAPPING
Chapter 1 Introduction to Bootstrapping
Chapter 2 The Essentials of Bootstrapping
PART II BOOTSTRAPPING TECHNIQUES
Chapter 3 Bootstrapping Key Fixed Costs: Overhead and Capital Purchases
Chapter 4 Staffing and Human Resource Bootstrapping
Chapter 5 Bootstrapping Through Efficient Processes
Chapter 6 Bootstrap Marketing: The Start-Up Venture
Chapter 7 Bootstrap Marketing: The Growing Venture5
PART III MANAGING A BOOTSTRAPPED BUSINESS
Chapter 8 Start-Up Financing and Day-to-Day Cash Flow Management in a Bootstrapped Business
Chapter 9 Creating and Sustaining a Bootstrap Culture
Here is a blurb from the publisher:
With a focus on practical techniques, entrepreneurs learn how to stretch resources and thrive on lean budgets. The text focuses on bootstrapping techniques for a variety of ventures-from small, family-owned businesses to high-growth upstarts. While this book treats the subject of securing initial financing for the start-up venture, it also fully explores how entrepreneurs manage and sustain the business as it grows.