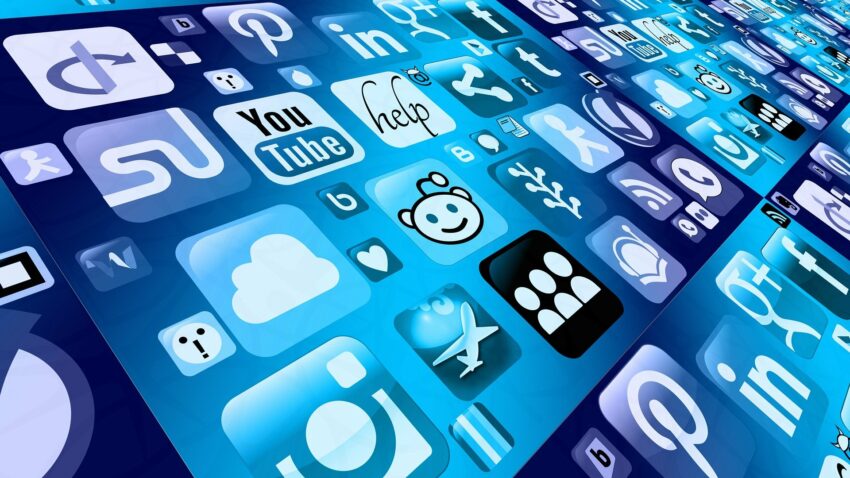 If you are a B2C business model, social media is probably near the top of your list for reaching your customers.  If current statistics about social media are to be believed, about half the world's population now uses social media.
However, for small business owners, knowing how to effectively use social media to promote your business can be daunting.
But which one?
The number one rule for choosing where to promote your business with social media is to know where your customers spend their time online.  Although Facebook is still the most popular social media site, it may not be the favorite site for your customers.  The preferred social media site varies by age, lifestyle, geography, and gender.  For example, if your target market is younger, you may have better success finding them on Instagram or TikTok, as they view Facebook as the platform where mom and grandma hang out.
Even if you think you know where your customers go to engage in social media, make sure to experiment with a few different sites.  People often go to more than one site for different reasons.  For example, they may go to Twitter for news, but Instagram for finding trendy products.
Keep in mind that social media is a moving target.  Where your customer go today, may not be where they go in six months.  It is critical to keep up with these trends.
DIY or outsource?
As social media has gotten more and more complex, even small businesses are relying on experts to manage their digital marketing efforts.
More and more entrepreneurs choose to outsource digital marketing and the management of social media.  As Steven Clayton explains in his post at SmartBrief, outsourcing offers the advantages such as cost savings, specialized expertise, and better results.
If you do choose to manage your digital marketing in-house, make sure you understand all of the ins and outs of social media.  Christina Newberry offers a comprehensive guide to effectively using social media in her post at HootSuite's blog.  How does she suggest getting started?  It all starts with a social media plan:
But before you leap in feet first, remember: every good business strategy starts with a good plan. Yes, you can use social tools for free. But the time and effort involved still represent an investment in your business.

Without a plan, you have no clear goal for what you're trying to achieve. That means there's no way to know if you're getting a return on that investment.
Effective management of social media requires the right tools.  Here, here, and here are articles that offer reviews of social media tools.