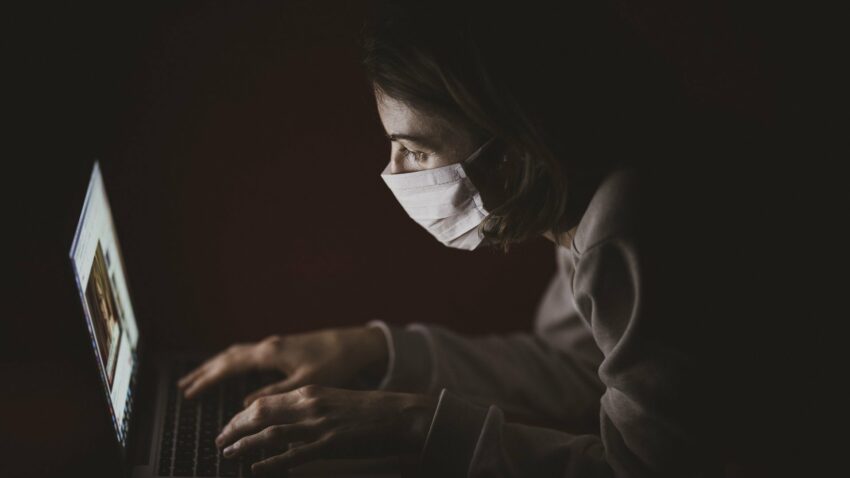 Pitching to investors has always been like playing whack-a-mole.   Connecting with the right investor at the right time can be quite tricky.
Now add all the impacts from COVID-19.  Angel investors all but disappeared in the second quarter amid he pandemic chaos.  Venture capital firms became much more cautious and conservative in their funding, trying to mitigate their risk amid almost infinite uncertainty.  More than we have seen in many years, traditional savings skyrocketed as both people and companies fled to cash for financial security.
Many angels who were still investing focused on shoring up companies already in their portfolios with additional capital.
Bright Spots Emerged
Toward the latter half of 2020 and moving into 2021, certain segments emerged as investor favorites.  HealthTech, FinTech, CleanTech, EdTech, and eCommerce are seeing a continued increase in deal flow.  The success of Zoom is making deals that offer better efficiency in business-to-business transactions a new focus of investors, as well.  Deals with strong elements of "sustainability" in the business model are seeing increased attention.
However, overall it seems that investors are moving from hot industries and industry sectors, to a much more targeted form of investing.  As the world is disrupted from COVID and the economic crisis, investors are now focusing on a broader range of deals that focus on specific problems arising from the sudden changes in our world. Investors are seeking opportunities that fit what they see as the "new normal."
Even if it takes a bit of pitching gymnastics, try to highlight any COVID overlay in your business.
Zoom Becomes the New Investment Marketplace
And then there is Zoom….
The events of 2020 brought an abrupt end to localized start-up pitch events.  Gone are the days of live Demo Days.  The ritual of making the rounds from VC board room to VC board room to VC board room are no longer happening.  Gone are the massive investment conferences.  Everything is now on Zoom.
The entrepreneurship world quickly adapted to the new normal of raising funding.  It had to happen, even with COVID, as entrepreneurs still need funding and angels are still looking for fund deals.
Inboxes now fill up with Eventbrite invitations to Zoom pitch events.  Meetup groups now facilitate bringing together investors and entrepreneurs via Zoom.  No more standing in front of a room full of investors and entrepreneurs.  Now entrepreneurs pitch into the little green dot on their computer.
Just as there was an unwritten set of rules, expectations, and norms for live pitching, we now are seeing a consensus on Zoom pitching protocol take form.
Pitching on Zoom
Some things about pitching have not changed.  You need to be compelling and concise, as you only have the first few minutes to connect on a pitch.  You need to look and act the part.  Dress well; business casual is generally the norm.  Since you no longer have body language to communicate your confidence and enthusiasm, you need to show this through your voice.
Here are a few tips specific to Zoom pitches I have been hearing from both experienced entrepreneurs and angel investors:
Make sure you have good lighting.  Natural light is best.  Avoid any back lighting that may come from windows and bright lights.
Make sure you have a strong Internet signal and have a backup plan.
Technology matters.  Invest in a high quality webcam if yours on your computer is not very good.  The same goes for your mic.  When recording classes for my university students this past summer I was blown away by how much better the video and audio were when I upgraded from my 2015 MacBook Pro to a 2019 model.  I went back and re-recorded all the lectures I had done on my "old" MacBook Pro.  It made that much of a difference!
Calm yourself before you get on Zoom.  Most of us do this before a live pitch, but forget how important it is to be "centered" when hopping on Zoom for a pitch.
Don't pitch continuously for more than about 5 minutes at a time.  Break your pitch up and go off of screen share to answer questions and to help keep them engaged.
Pitch Deck 2.0
Even the pitch deck has evolved post COVID.  You should have two versions of the same pitch deck prepared.
First, entrepreneurs still need to prepare a traditional pitch deck for live pitches on Zoom.
The second is what is being called an investor pitch deck, an annotated pitch deck, or a stand-alone pitch deck (there is still no consensus on the preferred term).  It should be organized exactly like the deck used for your live pitches, except that most of the slides will be split in two. The one side includes the same graphics used in the oral pitch. The other side includes a short narrative including what you would be saying about that slide during a live pitch.
Use the widescreen format for your deck to make plenty of room for the two sides.  There should be no more than 150 words per narrative section on each slide on the narrative side, with the ideal word count being about 50-100 words.  There is no need to include the narrative side text on slides which are self-explanatory, such as financial summaries, timelines, and so forth.  The split between the two sides should be about 40% for narrative, and 60% for the graphic side.
This is the version of the deck you want to send out to investors who want to preview your deal before meeting with you over Zoom.  Think of it as an executive summary of your business plan with pictures.
The Good News into 2021
Deal flow is increasing as we enter into 2021.  The strong market on Wall Street and cheap capital has buoyed investor confidence and their portfolios.  We are seeing more angels get back into seed investing, which is outstanding news for startups!
Unless COVID takes a nasty turn for the worse (what John Mauldin calls the "gripping hand" of the economy), things are looking up for a better year for startup entrepreneurs.