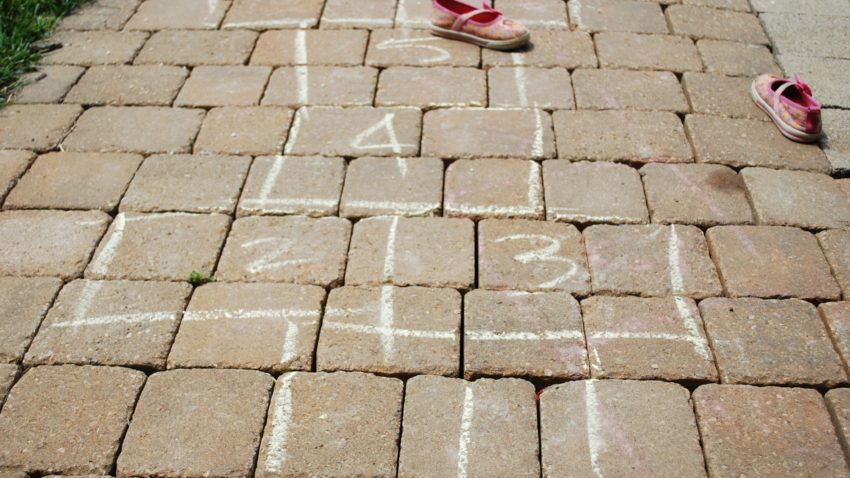 The coronavirus and economic crisis have certainly challenged many entrepreneurs to do some serious re-evaluation of their business models.  One of my friends compares it to being a toddler playing at the beach, getting knocked down by wave after wave after wave.  More often than not, this has resulted in more hopscotching than simple pivoting when it comes to business models.  Rather than incremental changes, known as pivots, entrepreneurs are being forced to reinvent their businesses on the fly as the pandemic creates seismic disruptions in society and in the economy.
Typical Pivots
Significant pivots in business models are common during the early days of a new venture.  We pivoted the business model of every startup I have ever launched once we opened for business and received feedback from the market.  In the days when we relied on formal business plans to guide our startups, some of these pivots could be rather jolting.  Today's business modeling tools facilitate a more incremental process of pivoting during early days of a new business.  Steven Blank refers to this as the searching stage of customer development.
Once the searching stage leads to a clearer picture of what the market truly needs our business model to be, the execution stage begins.  This is where the focus shift from customer discovery and pivoting, to scaling and building business infrastructure.
Hopscotching the Business Model
The disruptions being caused by the coronavirus and the governmental policies that are following the outbreak, force established businesses to jump, or hopscotch, to a new version of their business model or even a new business model entirely.
Some of these are more survival strategies.  For example, distilleries across the country have shifted some or even all of their production capacity to making hand sanitizer.  Such efforts have helped ease the temporary strain on the supply chain for hand sanitizer until the market can stabilize.  Restaurants, with their dining rooms temporarily closed, are turning to curbside service, grocery sales, home delivery, family take-out meals, and so forth to bridge the gap until they can return to business as usual.  Boutiques have found that people are buying fewer new outfits, as we are mostly working from home.  So many have decided to make face masks a fashion accessory.
Some changes in business models look to be more permanent.  I have already highlighted changes in travel and music that are likely to be more permanent post coronavirus.  I plan to look at other industries over the coming weeks.
How to Navigate the Need to Hopscotch?
So what is an entrepreneur to do during such a crazy time?
Steve Blank suggests using a tool called the Market Opportunity Navigator to help uncover new opportunities for a business to pursue amid the coronavirus.  In his blog post, Blank offers a great case study to illustrate how a healthcare company discovered how to hopscotch its business model.
Ted Ladd offers a process in a column at Forbes that is helpful.
The first step is to deconstruct your business model to its core parts using the Business Model Canvas.  As I tell my students, the business modeling tools we have at our disposal today are not just to help you launch your business.  They are powerful tools to help you navigate your business through the many changes that are likely to come in the future, even in "normal" times.  This article in the Cape Cod Times offers some specific things to consider when deconstructing and re-evaluating your business model.
Next, Ladd suggests that entrepreneurs reimagine each part of the business model, using creative thinking processes, to reinvent each part of the model in the new world created by the pandemic.
Finally, Ladd suggests that, just like you did at the startup stage, you need to work with your customers (which may be entirely new customers) to test and refine the new elements of your business model.
SCORE offers three tips for those hopscotching their business models:
Don't forget the need for quality in what you offer, even if it is a temporary change in your model.
Stick to what you know — don't forget your core competencies.
Don't leave your old customers behind.
The Need for Resolve
One of the first blog posts I made as the coronavirus crisis began to unfold was about resolve.  As I stated at the end of this post:
The resolve we are seeing among entrepreneurs will pay off for our economic future.  It will take time and hard work, but these entrepreneurs are the ones who will lead us into our next economic expansion….and we will have one!
To ensure this bright future, don't just get ready to pivot — get ready to hopscotch!